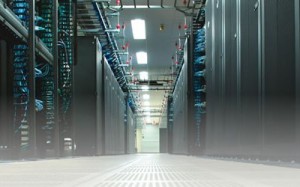 Unsatisfied with your service provider's reliability or still on costly plans? New voice and data services will lower your bills by as much as 400%. Talk to us about your telecom needs and let us recommend more bandwidth and minutes at reduced costs. We have migrated clients out of traditional PBXs and slow T1s to achieve greater productivity.
Today's Internet infrastructure is still expanding while providing high availability and maintaining QoS. As such, many companies have taken advantage of the Internet's ability to connect with traditional telephone systems (PSTN) by switching traditional PBXs over to newer VoIP systems for the following reasons:
VoIP systems are easier to manage and less costly to maintain. We manage both types of systems so we can tell you that traditional PBXs are cumbersome and their parts are more expensive to replace. They are slower to administer so your service bill will be higher. With VoIP systems, you can manage most of the functions via a web interface yourself.

Lower per minute rates. Calls are less expensive and voice quality are just as reliable.

Better Integrations and more features. Most VoIP systems can connect with your groupware, such as Exchange, so you can dial contacts from Outlook or receive voicemail messages via emails. There are additional functionalities you would only expect from an enterprise-class PBX such as advanced call reports, multiple attendants, call routing flexibility, remote and multiple office extensions, fax to email, and many more.
Lastly, if your company is still paying more than $500 per month for a data T1 that provides only 1.5Mbps for the entire office, you may want to consider greater bandwidth options available in your area that provides 20x to 50x the speed for the same or lower price. These solutions are available today and we can design a network that will encompass the savings of these newer services while maintaining quality with fail-over that your business needs. Ascendware can also help take the complexity out of networking by helping your company implement VPNs, firewalls, proxies, and security best practices.