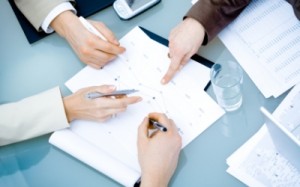 Avoid pitfalls of implementing or migrating to new electronic systems and software suites. Ascendware has extensive experience in systems implementation ranging from ERPs, EDI systems, PM/EMRs, CRMs, Accounting, e-commerce solutions, and more. Let Ascendware walk you through through the software selection process, implementation, and maintenance for your investment.
Ascendware members are senior systems/business analysts with over twenty years of expertise in systems implementation, supply chain management, and business process improvement. System implementations can fail without a diverse group who can collaborate in mission critical projects. Key projects require leaders who can initiate, manage, and complete projects in fast paced environments fulfilling dynamic roles. Project members who can:
Interface with client executives, managers, and users to gather business and technical requirements.
Analyze complex technical & administrative information and map processes.
Perform workflow evaluation and technology assessments.
Translate requirements into functional specifications and prototypes.
Propose solutions and form transition strategies.
Manage quality control & assurance for deployed systems.
Form policies & procedures manuals and conduct user training.
Develop and integrate systems utilizing best practices to streamline and decrease processing time.
Manage procurement and implementation of key systems and facilitate organizational transformation through business process re-engineering.
Contact Ascendware to discuss how we can help your company implement or migrate key systems.